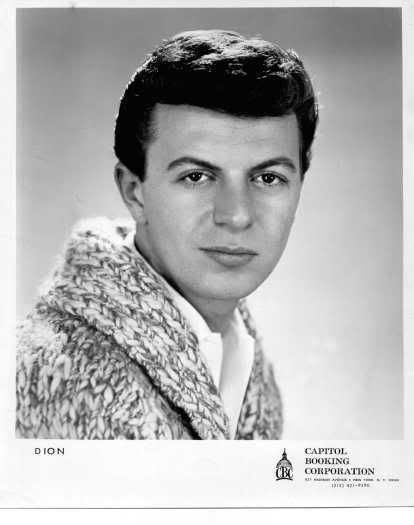 The Way of the Fathers blog
has a great post on this today at
Jerome Rocks
. Dion has a new song about St Jerome (YOu can get it at the link). This guy by the way is still getting Grammy Awards. If you notice in that post he has a link to a previous post on him that is much more in depth called
Dion: Roots Rock and Religion
. Check that out. Dion was a tad before my time but everyone knows songs of his such as "
Teenager in Love," "

Runaround Sue

," "

Ruby, Ruby

," "

The Wanderer

," "I Wonder Why," and "Abraham, Martin, and John"
.
I love this:
"Dion's fame had soared through his teen years. He got heavily into heroin and booze, and his life and career bottomed out. Then he found his way back to faith through the influence of his wife and father-in-law. He attended a number of storefront churches, looking for the truth. One Sunday he heard a sermon that startled him.
One of his pastors quoted St. Augustine, the fifth-century North African bishop who was a spiritual and intellectual giant of the early Church. So, Dion began reading Augustine. He was amazed to discover that Augustine had been instrumental in drawing up the list of books to be included in the Bible that Protestants now relied on solely as "the inerrant Word of God."
More eye-opening, he says, was the fact that Augustine had "Catholic beliefs" — including the belief that the Eucharist is truly the body and blood of Christ, and that the Holy Spirit guides the Catholic Church and guarantees the truth of its teachings.
When he confronted his pastor and friends with his findings, "they all just tossed it off," Dion says. "They told me it's all according to the way you see truth. I said, 'Exactly! You it hit it right on the head!' And I started to see truth differently."
For a couple of years he continued what he describes as "reading myself back into the Church." He read the writings of the so-called early Church fathers, the first and second generation of Church leaders, some of whom had been disciples of Jesus's original 12 apostles
."
Wow!!! Good Stuff.