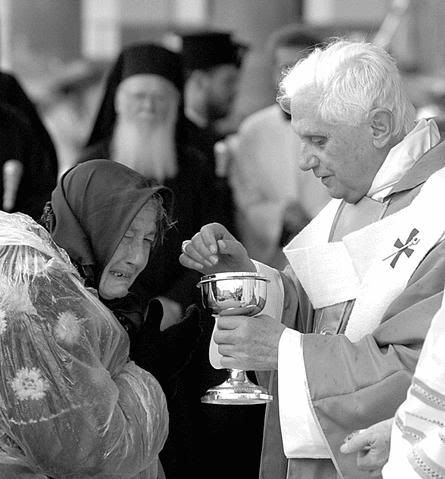 I was pretty struck by this. This is from the Pope's trip to Naples. I am reading that it was quite something else. A real Spiritual event for the people.
Since it is Wednesday, I shall have the Pope's Wednesday Audience talk up. As usual it will be on the Church fathers. I saw some news reports of it that just went
online
and it looks intriguing. Stay tuned. It shall be up as soon as it is translated.