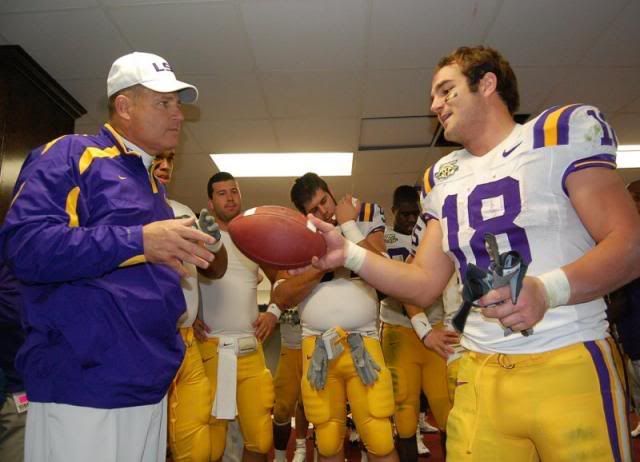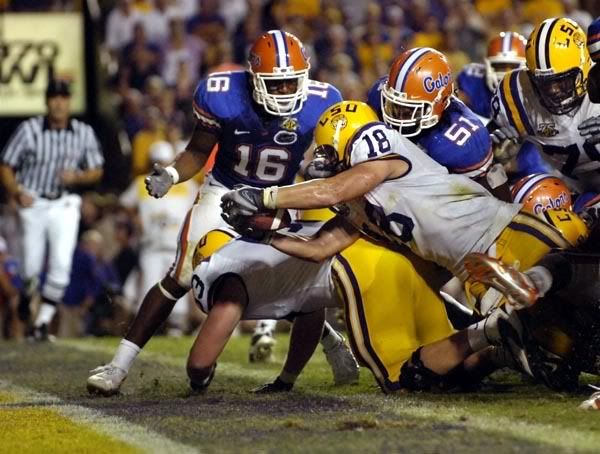 WOW!!!!! I must get a Jacob Hester San Diego Jersey as soon as they come out!!!

Hester went number 69 in the draft right after LSU's Chevis Jackson number w3as called at 68 for him to go the Falcons.

I am so happy for Hester. This kid is going to surprise a ton of people. San Diego wanted him bad. The Chargers gave up a 2nd round pick next year to trade up to get Hester.

Doucet has to go soon. This kid is the steal of the draft now and I can't believe he will fall much further. That stupid freak groin injury that kept him of the field forever this year is costing him mega bucks. Still I can't but help to think he goes soon

I am going to have a mega Louisiana Draft day post later but here is Jackson, Hester go back-to-back from the Picayune

Update -

From the San Diego papers
The Chargers had no third-round pick Sunday, but A.J. Smith knew what he wanted.
He targeted LSU fullback Jacob Hester as Michael Turner's replacement, so Smith made the New England Patriots an offer they couldn't refuse for the 69th pick.
Smith traded a second-round pick in 2009 and this year's fifth-round pick to New England to get back into the third round and then selected Hester, a 5-foot-11, 230-pound fullback from LSU.
"This is the guy we wanted," Smith said.
Asked when he targeted Hester, Smith said, "When I left the LSU campus in November."
Listed as a fullback, the Chargers had Hester announced as a running back at the podium in New York Sunday. And that's what he will be in San Diego.
He is expected to take over for the departed Turner as LaDainian Tomlinson's primary backup. Turner left as a free agent last month.
The Chargers sent the Patriots the 160th pick in this year's draft, so their next scheduled pick is at 166th.