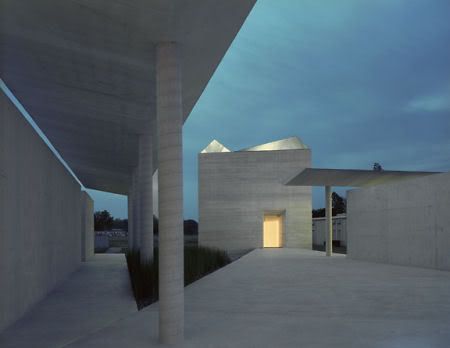 This is HOLY ROSARY CATHOLIC CHURCH COMPLEX in St Amant Louisiana
that appears to have won an award for Architecture ?????
Yikes .I like the what appears to
be the older style better
.


We have to rush this update because the Storm clouds looks bad and I am afraid I might lose the magic juice that come out the wall. It seems to be happening more and more lately when storm come through. SO the no thrills Louisiana Catholic Blog update here.
It is a short one today for some reason


From The Recamier has update and she has Saints A biggie!!! That is the Nativity of Saint John the Baptist. She of course has a lot of other fun facts for the day on her blog. Go see Daily Update: June 24, 2008

Catholic Tube has vids. Go see Archbishop Fulton Sheen On Blessed Pope John XXIII , and A Story Of Faith

Footprints on the Fridge has some very sad news as to the child we were praying for. Go see Baby Cate Has Gone Home. The Child thought is with the Lord but I am sure the Parents need our prayers very much right now. She has a link to their blog and the comments coming form family and Friends and indeed people they never met but have been joined by prayer are there.

The Louisiana Brown Pelican Society( lay Louisiana Catholic organization) has a ton of stuff of course. This should be the first stop of your day on the net

ALIVE AND YOUNG has Back In the Day Paper Never Went Down and Heaven on Earth


Thoughts & Ruminations from Fr. Ryan has Pope Benedicts latest words on the Eucharist
Oh and Father has a link on the Obama's "NARAL Catholics" (BOOO HISSS)

This entry is not new but I am going to post everyday. Go to the The Lake Charles Latin Mass Society and get info so you can attend the First Solemn High Mass to be celebrated in the Lake Charles area in probably over 40 years this sunday. GO see Solemn High Mass

Cajun Cottage Under the Oaks has Let's Make a Deal

Fr. Victor Brown's Catholic Daily Message has his daily Gospel meditation at Feast of Saint Dominic Henares (25 June 2008)